Tips To Be Noted When Travelling To China – Travelling in China can be a daunting experience for many tourists and backpackers. China is a big country and intriguingly diverse travel destination. "Get ready to be shocked" is a standard phrase every traveller gets to hear when embarking on a quintessential China tour. Despite the odds, China remains a favourite among western travellers because of its mystique and appeal. Here are some top tips to equip you on your first venture into the unknown adventure called China.
Top Tips To Be Noted When Travelling To China Includes:
1.Equip yourself to deal with the language barrier: The top suggestions to overcome the language barrier is
Enroll for basic Mandarin classes
Use a translation phrase-Book and a Dictionary-Mandarin to English and vice versa.
Make full use of technology and download a translator app. Apps that work offline too may be of use.
Must Read: 4 Insanely Beautiful China Natural Rock Pool Photos That Will Make You Want To Take A Plunge
2. Prepare a proper itinerary after doing complete research:
 It helps to understand that China is huge and the variety it has in offer in terms of natural landscape, culture and tourist attractions is massive. Therefore, it is prudent to cover a region to explore on your maiden visit to China or probably on any given visit to China.
3. Ascertain the climatic conditions:
The weather conditions vary because of the vastness of the country. To ensure that you are not bogged down by the weather, being prepared is a wiser bet. The air pollution levels are hazardous in several places in China. Keep face masks or anti-pollution masks ready. The smog in Beijing is infamous. Ensure, that you are adequately prepared for it.
4. Currency issues:
Cash is preferred over card in many places. The card is helpful when you wish to make payments in upscale places. The Chinese deal with their 'yuan' or RMB. Exchange currency at good rates in select places. If you are choosing an off-beaten track then, cash dealings are a safer bet.
5. Drinking water when travelling:
The quality of water available in public taps may not be good. So, always keep some bottles of mineral water, handy in your backpack.
Must Read: Top 7 Picture Perfect Countries For Travel Photographers
6. Stock up on toilet paper, soaps and hand sanitizer:
Many public toilets in China do not provide toilet paper or hand-wash. It is a good idea to stock up on these in your backpack when you are travelling in China.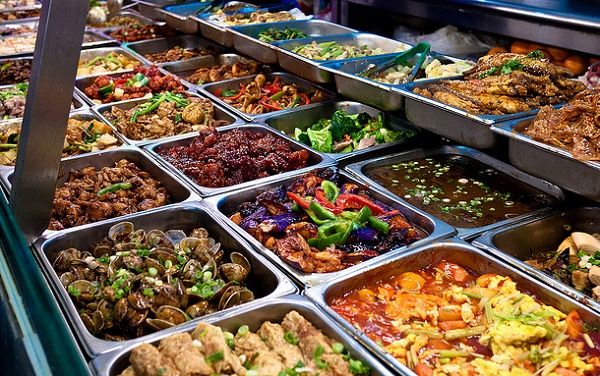 7. Eating in China:
The Chinese street food is considered delicious. It's a safe bet to eat in places where the queue is longer, because it says something about the food quality. China, has the most unusual street food. If you cannot handle Chinese cuisine anytime, ensure that you have a bag of cereals or snack bars ready to control your hunger pangs.
8. Do not be afraid to haggle or be intimidated by loud voices:
The Chinese do not mind bargaining at all. So, haggle your way to good deals and don't be surprised by loud voices. It's a culture change. Loud voices do not always indicate arguments or fights; they could mean discussion.
Must Read: 6 Extraordinary Caves Beach Photos That Will Make You Want Travel and Explore This Right Now
9. Photography in China:
Ensure that your photography equipment is well protected. Invest in polarizing filters and a good sturdy bag, and you will never regret it. China, is dusty. So, your equipment should be able to handle the pollution.
10. Keep copies of your passport and other travel documents safe in someplace else:
It's better to be safe than sorry. When travelling scan your documents and keep them safe, to help you deal with an emergency or untoward incident.
Several of the above tips are common-sense tip when travelling to a new land. Travel safe and have an open mindset.
——— ♥ ♥ ♥ ———-
Author Bio:
     I'm Sam & I love travelling. Every journey I undertake, is a journey towards discovering myself. And I blog at http://www.soarlegs.com/ because I wish to collect these moments and narrate a story to the world. Every time I travel, it seems to me that the story is different. Travelling has broadened my horizons. I've acquired a whole different world view, and I'm not interested in artifice, I prefer to see things as they are.
      Travelling to new places and meeting new people has always been a fascinating activity for me. With every experience, I see an opportunity to learn and value the simple joys of life. I blog about my travel expeditions, because I love to share my experiences and if I have appealed to the explorer in my readers that's more than I could ask for. My blog is my travel diary, a record of the places and experiences I wish that my readers would enjoy and keep in mind the tips before they go on an exciting journey of their own.
Photo Credits: Owner
Disclaimer. The photos  used above are not ours. For DMCA removal simply shoot us an email using our Contact Page.
What do you think of our tips to be noted when travelling to China? Make sure to put your comments below!